Priorities
Corporate Values and Democracy
Democracy is good for business. So why are so many corporations undermining our elections?
Corporations make promises to support our democracy, but too often turn their backs on those commitments. Instead, they spend money influencing elections and lobbying policymakers to rig the system in their favor.
Exposing Corporate Hypocrisy
Corporations that say they care about democracy, but take actions that undermine voting rights, election integrity, and our democratic system. Our investigative research shines a light on their hypocrisy, pressuring corporations to align their political activity with their stated values and empowering the American people to hold those in power accountable and demand change.
Featured Video
AT&T claims their political activities create shareholder value. But what values are they upholding?
Standing Up for Democracy
Our investigative research provides the public with valuable information they can use to get corporate leaders and policymakers to act in ways that align with our shared values and protect our democracy.
Corporate Donations to Seditionists
In the wake of the unprecedented conspiracy to overturn the results of a democratic election, hundreds of companies made promises to defend democracy—did they?
Corporate Donations Tracker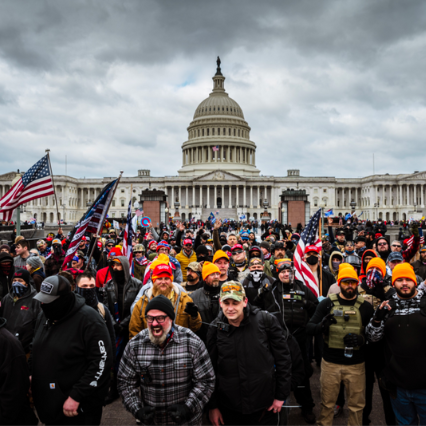 Protecting Voting Rights
We expose corporations that publicly supported voting rights but then donated to elected officials who oppose bills that expand and protect those rights.
Major Corporations
Undermining Democracy
Here are some of the biggest corporate offenders when it comes to supporting the sedition caucus and undermining our democracy.
Learn More
Home Depot
Boeing
Lockheed Martin
AT&T
Featured Work
Corporate Donations Tracker
Learn more