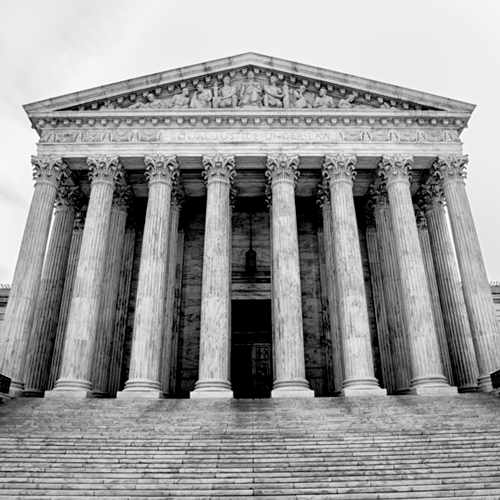 Chief Justice Roberts' continued inaction forces Congress to step in
WASHINGTON, DC – In the midst of a Supreme Court corruption crisis that has caused public trust in the Court to plummet, the Senate Judiciary Committee will tomorrow mark up Senator Sheldon Whitehouse's Supreme Court Ethics, Recusal, and Transparency Act (SCERT) Act — a critical step forward in the push for court ethics reform. The legislation, which has also been championed by Senate Judiciary Chair Dick Durbin and Senate Majority Leader Chuck Schumer, would require the Court to establish a new code of conduct, set more concrete rules for recusal, create a new investigatory board, and increase transparency about ties with those before the Court. The House companion bill was introduced by Rep. Hank Johnson.
"
The Supreme Court corruption crisis has highlighted just how fundamentally broken our Court is and how urgently it needs reform," said Accountable.US senior advisor Kyle Herrig.
"But even as the need for immediate reform is clear, Chief Justice Roberts has refused to do anything about it, dodging his own responsibility and forcing Congress to step in. The SCERT Act is a critical step forward in strengthening court ethics standards and restoring credibility and integrity to our highest Court," Herrig continued.
Senate Judiciary Committee Republicans do not plan to support the essential legislation, continuing a months-long pattern of waving off growing ethics issues and stonewalling discussions of court ethics reform. One reason for their nonchalance could be the nearly half a million dollars in campaign contributions Republican members of the Committee accepted from Harlan Crow himself — the billionaire GOP megadonor whose improper financial relationship with Justice Clarence Thomas first sparked the Court corruption crisis.
Accountable.US has repeatedly called for action in the aftermath of the unprecedented ethics issues undermining our nation's highest court.
###