Reports
Leo Closely Connected to Nearly All of This Term's Major SCOTUS Decisions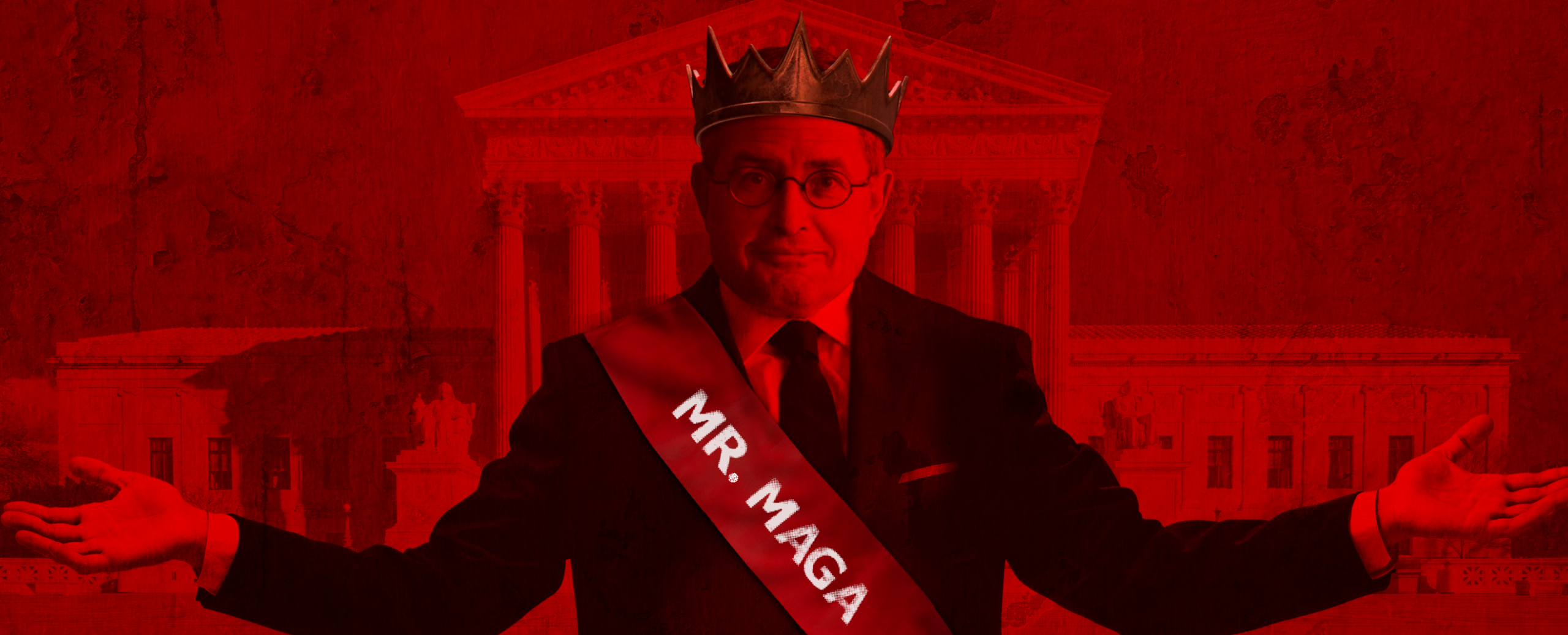 Accountable.US published a new report revealing conservative judicial activist Leonard Leo's personal and financial ties to major upcoming Supreme Court decisions. Best known for stacking the courts with far-right extremist judges, Leo is now involved in at least five high-stakes cases with the potential to reshape American society.
Leo has close ties to critical upcoming cases, including:
Moore v. Harper, an effort to give partisan, gerrymandered state legislatures sole power over elections. Leo-connected groups including the Honest Elections Project and the Public Interest Legal Foundation have filed amicus briefs endorsing the fringe "independent state legislature" theory.
303 Creative LLC v. Elenis, a challenge to Colorado's anti-discrimination law by 303 Creative that could allow for discrimination against LGBTQ couples. Lawyers for 303 Creative come from the Alliance Defending Freedom, which is funded by Leo-connected DonorsTrust.
Biden v. Nebraska and Department of Education v. Brown, a pair of cases challenging President Biden's student loan forgiveness program. Leo's Concord Fund has routed over $13 million to the Republican Attorneys General Association (RAGA), and in turn, seventeen members of RAGA filed a brief arguing for overturning loan forgiveness.
Groff v. DeJoy, a case expanding the scope of religious accommodations. The Becket Fund, which filed an amicus brief arguing against the government, counts Leonard Leo as both a board member and a contributor through his 85 Fund.
Sackett v. EPA, a damaging May 2023 decision undermining the Clean Water Act. All of the lawyers who argued against the EPA are active Federalist Society members and have ties to the Donors Trust-funded Pacific Legal Foundation.
The full report can be found HERE.