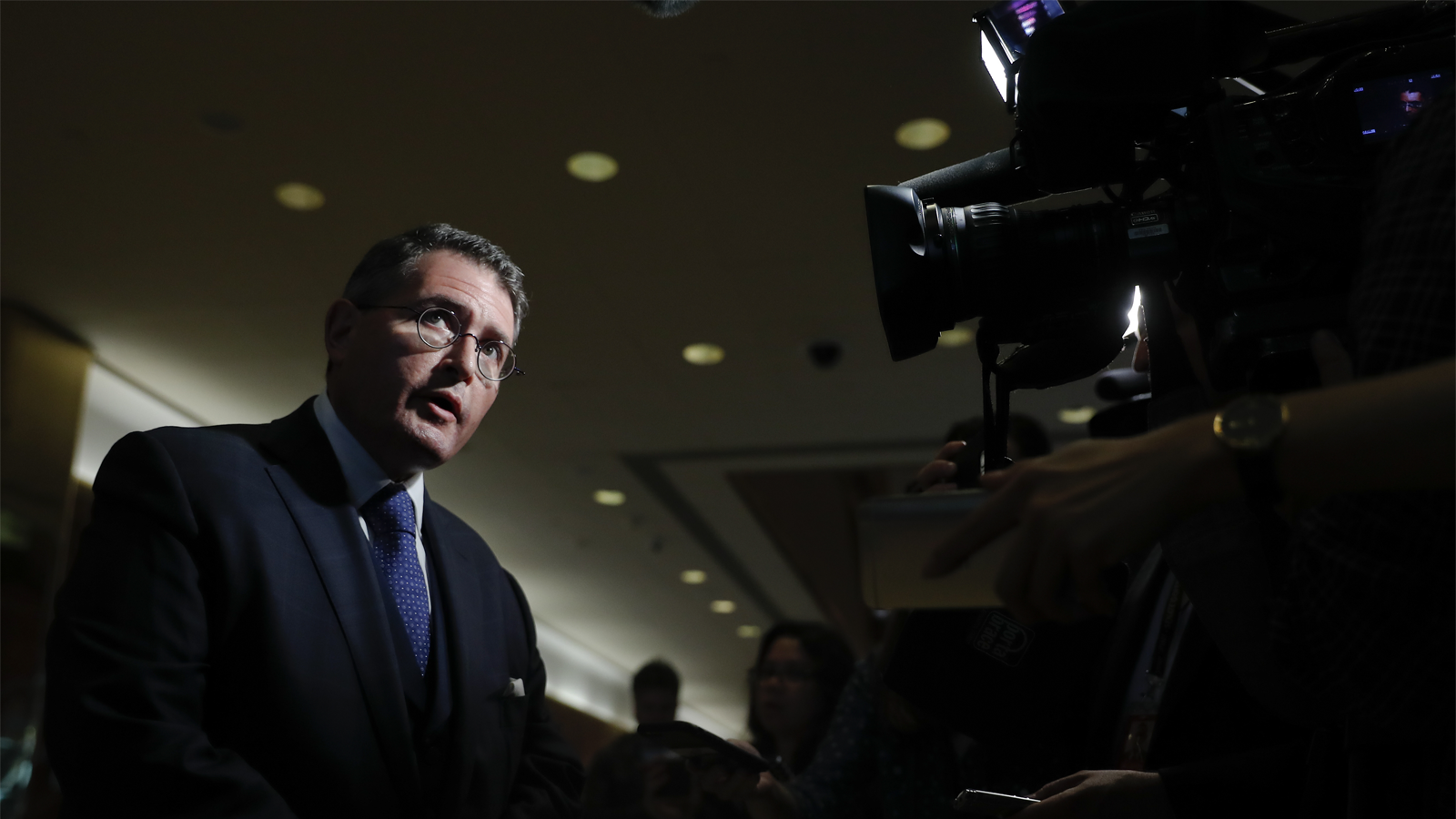 (Washington, D.C.) – Last month's major report from POLITICO on a financial transaction between Leonard Leo and Kellyanne Conway has forced Leo to shut down his nonprofit at the center of the scandal and sparking a potential congressional investigation.
POLITICO's reporting detailed how Leo purchased Conway's polling group through his dark money organization, BH Fund, while Conway advised then-President Trump on Supreme Court nominations. Conway proceeded to advocate for the nomination of Leo's handpicked judges. 
At the same time POLITICO was reporting on the story, Leo and his allies took action to shut down his dark money group, BH Fund. But in November, "just three days after POLITICO's inquiries, the BH Fund closed down, according to documents filed with the Virginia State Corporation Commission," wrote Pryzybyla. 
"Leo got caught and now he's trying to cover his tracks because he knew the transaction with Conway was improper," said Accountable.US President Kyle Herrig. "Leo should expect increased scrutiny of his corrupt, backdoor dealings as his attempts to influence the American judiciary continue."
"Nothing screams 'efforts to conceal' quite like folding up an organization just as you start getting questions about it," added Saurav Ghosh, a director at the nonpartisan Campaign Legal Center. 
But Leo's troubles do not stop there. Senate aides confirmed that the Committee on Homeland Security and Governmental Affairs is currently reviewing a complaint filed by the Campaign for Accountability (CFA) asking lawmakers to investigate the Conway transaction. In the complaint, CFA raised the possibility that Conway not only violated ethical guidelines, but that Leo's purchase of her firm constitutes a federal crime.  
"There are clear indications based on the facts at hand that Ms. Conway participated personally and substantially in advising President Trump to nominate Justices to the Supreme Court, and that her personal financial interests were affected," the complaint submitted to the Senate said.
Following POLITICO's initial report about the transaction, Senator Dick Durbin said it was "further evidence of the troubling role that Leonard Leo and the Federalist Society played in driving Donald Trump's judicial selection process." 
Accountable.US recently launched Monitoring Influence to provide Americans with facts about Leo and other right-wing activists attempting to undermine the judicial process and implement their extreme agenda.