Reports
The Senate Has a Choice: Side With Consumers or Stand With Predatory Lenders
The U.S. Senate is currently considering a Congressional Review Act (CRA) resolution to strike down the Trump administration's controversial "true lender" rule that allows predatory lenders to evade state interest rate caps and usury laws through "rent-a-bank" arrangements. The rule, finalized by the Trump Office of the Comptroller of the Currency (OCC) in late October 2020, lets lenders claim that traditional banks they partner with—which generally operate in states without usury bans and are themselves generally exempt from state caps—are the "true lender" of the loans they issue. Dozens of consumer advocates and community organizations spoke out in strong opposition to the Trump OCC rule and several state attorneys general have sued to invalidate it, claiming the rulemaking process violated the Administrative Procedure Act and facilitated the evasion of state laws.
One particularly bad actor that stands to benefit from preserving the Trump-OCC rule is World Business Lenders (WBL), which issues loans with interest rates of up to 268%, relies on "hard-line collection practices" like seizing borrowers' personal property, and which profits from exorbitant prepayment penalties. In addition to its aggressive lending practices, WBL has faced several scandals over hiring fraudsters tied to Wall Street "con man" Jordan Belfort and for firing 100 minority workers after taking $16.8 million in economic development funds tied to those hires.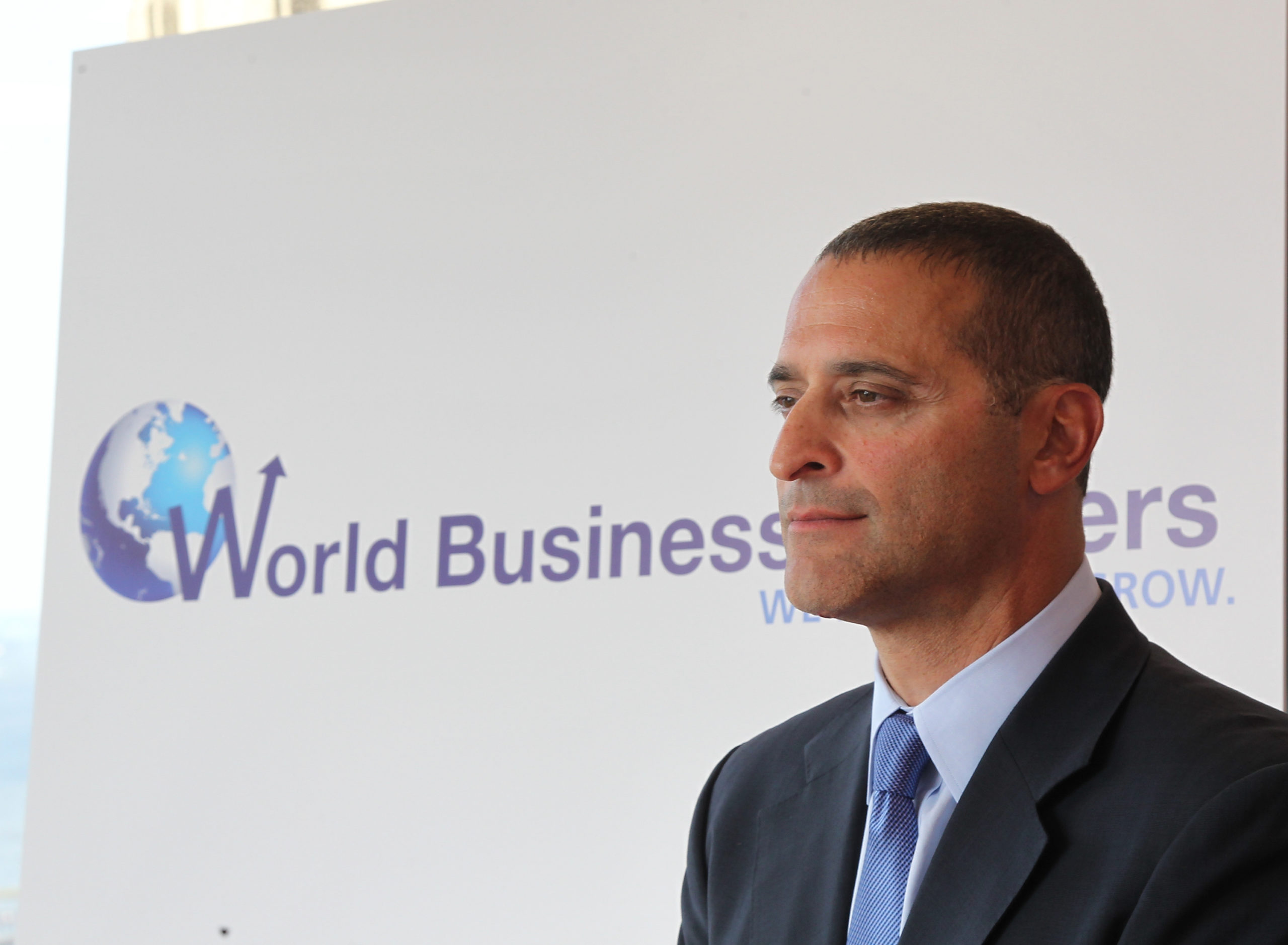 Doug Naidus, CEO, World Business Lenders attends the World Business Lenders ribbon cutting in Jersey City on July 20, 2016
In one especially egregious case, WBL was sued by an Atlanta small business owner who took a rent-a-bank loan from the firm and saw his debt triple via the 88% interest rate. The borrower ultimately lost his house to WBL in an auction on the courthouse steps. Several other small business owners have seen their livelihoods and even their homes threatened after taking WBL loans. As WBL allegedly put "hundreds" of other Americans in similar positions, it outrageously took a $2.19 million Paycheck Protection Program loan meant for struggling small business and not meant to be taken by lenders or other financial institutions.
Yet, despite WBL's checkered reputation, the Trump OCC came to the firm's direct defense when it filed a 2019 amicus brief (co-led by the agency's resident industry ally) to defend WBL's rent-a-bank scheme when it violated Colorado's interest rate cap. The Trump OCC even relied on "the same arguments" to defend WBL's business model it would later use to justify its rent-a-bank rule.
(L - R) Mitchell Rudin, Archbishop David Billings, U.S. Congressman Donald Payne Jr., Doug Naidus, Deputy Mayor Marcos Vigil, Ed Towns, and Councilwoman Candice Osborne (R) attend the World Business Lenders Ribbon Cutting in Jersey City
As the predatory lending industry has redoubled its efforts to further victimize those hurt most during the COVID-19 pandemic, WBL Founder and CEO Doug Naidus has enjoyed an opulent lifestyle. He lives in a $2.25 million home with a spa, belonged to a Hamptons golf club with a reported $1 million initiation fee, and previously paid $6.2 million for a massive Manhattan apartment. Congress has the opportunity to keep these bad actors in check by undoing the Trump rent-a-bank rule and taking the first step towards shutting down these predatory loan sharks.