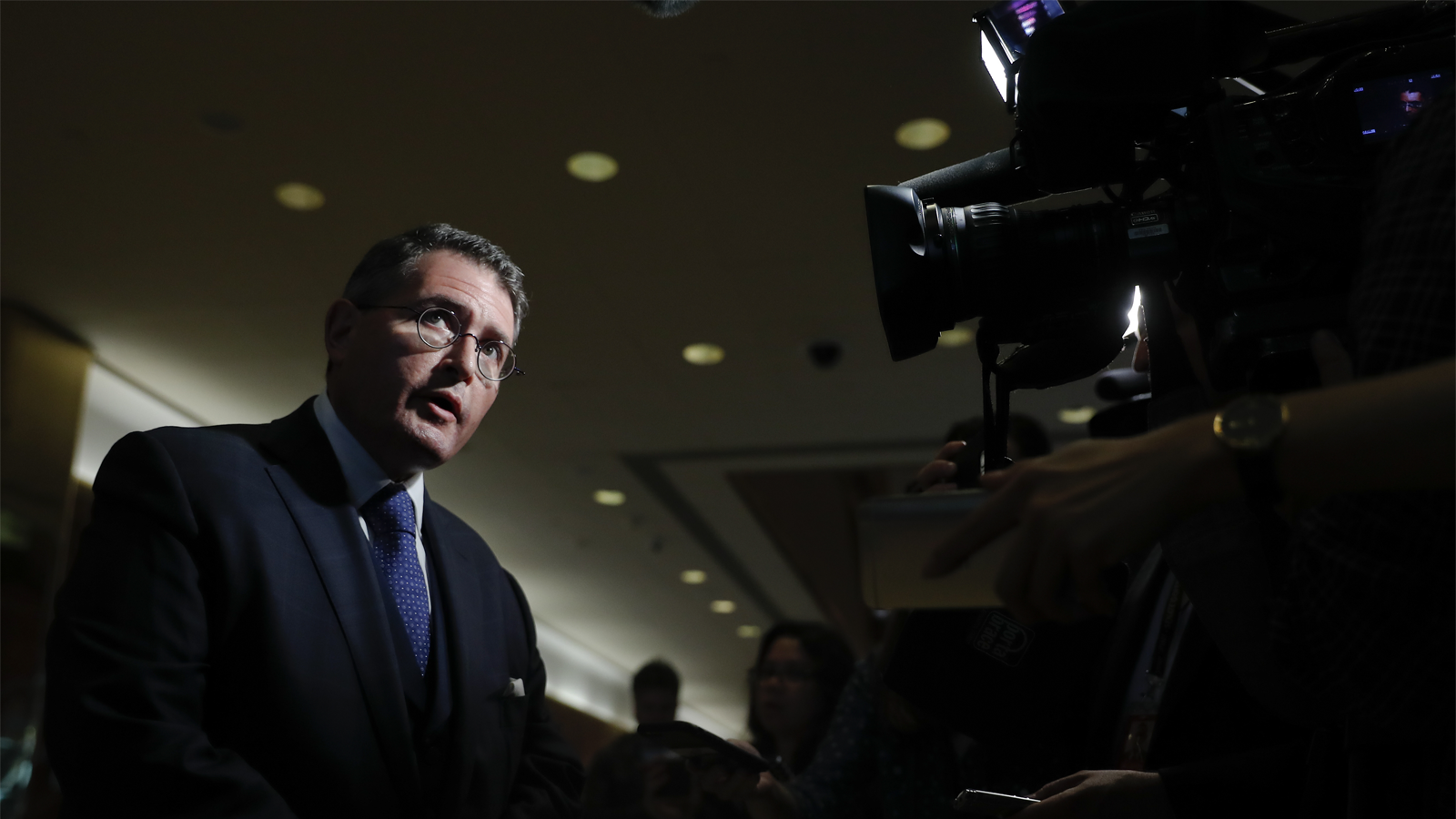 Federalist Society 990 reveals massive funding boost, payments to Leo's firm
WASHINGTON, DC – The Federalist Society's most recent tax filing, published today by True North Research, revealed a massive funding boost plus millions in payments to Leonard Leo's for-profit firm CRC Advisors — showing Leo's circular profit scheme at work. As former executive vice president and now co-chair of the Federalist Society, Leo has used the dark money legal group to pack the judiciary with far-right extremists, simultaneously funneling FedSoc funds back into his network through CRC Advisors.
"
Through his shady profit scheme, Leonard Leo manipulates his network of nonprofits to pour money back into his for-profit consulting firm. This is just the latest in a long pattern of Leo using his extremist network to force a radical agenda on everyday Americans — and getting rich while doing it," said Accountable.US senior advisor Kyle Herrig.
Key highlights from the new Federalist Society filing:

The group raised nearly $32 million last year, a massive jump from $17 million in its 2021 filing.

The organization paid $1.5 million to Leonard Leo's CRC Advisors, which is staffed by several former Federalist Society leaders and has been paid over $55 million by groups connected to Leonard Leo since 2012.

The biggest single donation was a $9.2 million non-cash "pledge" that was made in late June 2022, around the same time that the Supreme Court was preparing to issue its decisions in

Dobbs

and other key cases.
Earlier this year, Politico exposed Leonard Leo's dark money and special deals, revealing Leo's network of nonprofits moved at least $43 million to CRC Advisors. The investigation also proved that Leo's lifestyle took a lavish turn starting in 2016, the year he was tapped as an adviser to then-President Donald Trump on Supreme Court justices. "It's the same period during which he erected a for-profit ecosystem around his longtime nonprofit empire that is shielded from taxes," Politico's Heidi Przybyla wrote. Leo was executive vice president of The Federalist Society at the time.
Learn more about Leonard Leo, his dangerous agenda, and his shady dark network at LeonardLeo.org.