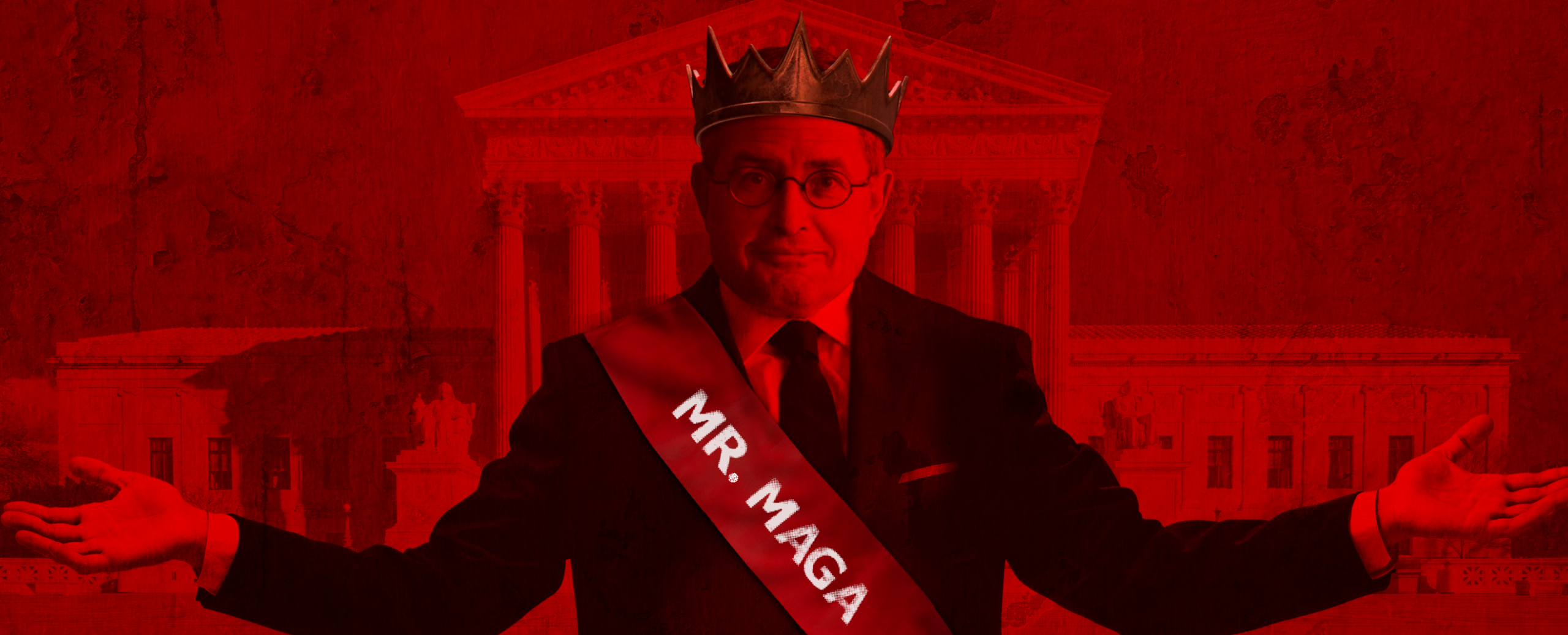 Leo bankrolls RAGA attacks on ESG, affirmative action, student debt forgiveness
WASHINGTON, DC – Today, Leonard Leo's Concord Fund was exposed by The Center for Media and Democracy as the top contributor once again to the far-right extremist Republican Attorneys General Association (RAGA), underscoring Leo's support for the group's baseless attacks on ESG, affirmative action, student debt forgiveness, and more. The latest filing shows that RAGA continues to funnel thousands of dollars per month to Leo's CRC Advisors for "consulting," perpetuating a circular dark money scheme between Leo's nonprofits and for-profits.
"
This is just the latest in Leonard Leo's decades-long ploy to use his dark network to force his radical agenda onto America — and get rich while doing it," said Accountable.US senior advisor Kyle Herrig.
"He pumps money into RAGA to support right-wing attorneys general that challenge laws he doesn't like, then makes big bucks off of RAGA payments to his consulting firm. Leo is happy to profit off of undermining Americans' rights and democracy."
Leo's Concord Fund has given RAGA $1 million in the first half of this year — nearly four times more than the next largest donor. The Concord Fund has contributed a whopping total of $16.8 million to RAGA since the group registered with the IRS in 2014.
RAGA has served as a key channel for Leo's growing influence over the judiciary. In Biden v. Nebraska and Department of Education v. Brown, a pair of Supreme Court cases challenging President Biden's student loan forgiveness program, seventeen members of RAGA filed a brief arguing for overturning loan forgiveness. Multiple Leo-backed interests filed Supreme Court briefs backing the fight against affirmative action — including 19 Republican attorneys general.
RAGA has also launched a coordinated attack against ESG investing, an initiative that has been broadly puppeteered by Leo. With Leo's backing, dark money group Consumers' Research launched an "anti-woke" campaign against ESG, using antisemitic tropes and racist dog whistles to rile up the ultra conservative base about an issue that everyday Americans don't consider a priority. The fossil fuel industry contributed $979,271 — or 11% — of RAGA's total haul in the first half of this year. 
Learn more about Leonard Leo's extremist agenda and his dark influence network at LeonardLeo.org.
###