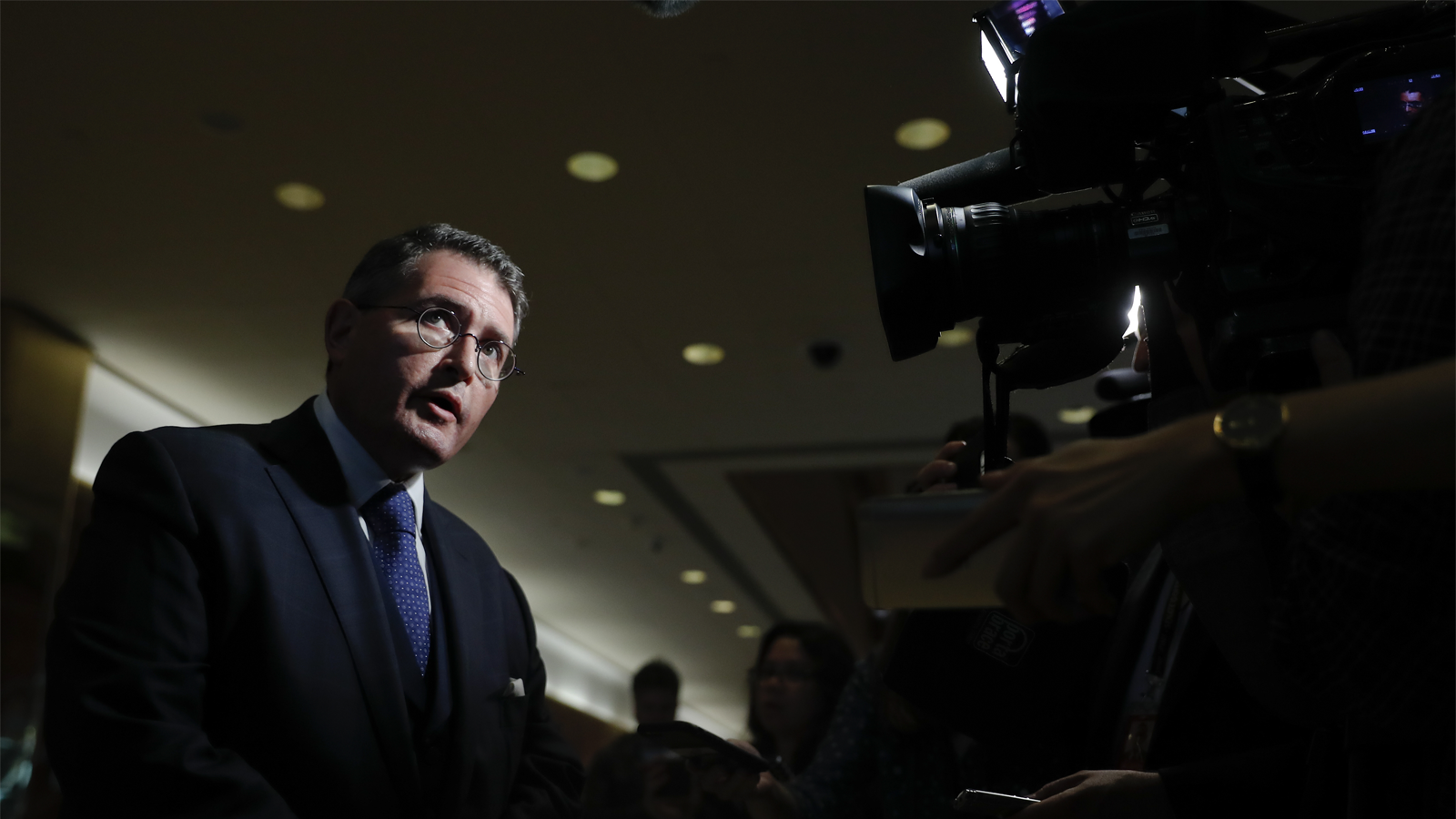 Campaign bankrolled by Leo-linked nonprofits, run through Leo's CRC Advisors
WASHINGTON, DC – New reporting from The Washington Post today revealed conservative kingpin Leonard Leo as the architect of a years-long coordinated campaign to defend and celebrate Justice Clarence Thomas — run through Leo's CRC Advisors and bankrolled with nearly two million dollars from key Leo-linked nonprofits. The report is just the latest in a series of shady Supreme Court dealings involving Leo, raising serious ethical and legal questions.
"
Leonard Leo has written the definition of court corruption. It's no surprise he's been caught red handed yet again helping his favorite corrupt Justice," said Accountable.US senior advisor Kyle Herrig. "It's far past time for a full investigation into Leo and his dark web of nonprofits by Congress."
"Leo, a longtime executive of the Federalist Society, the influential nonprofit organization for conservative and libertarian lawyers, is well-known for his efforts to push the judiciary to the right. Using a network of closely related nonprofits over which he holds sway, Leo has led advocacy campaigns to help confirm every conservative Supreme Court justice over the past two decades. He advised President Donald Trump on his selection of three justices.
The public relations campaign shows how he has continued to exert influence in support of right-leaning justices after helping them secure lifetime appointments. It adds to an emerging portrait of Leo as a behind-the-scenes benefactor, defending the justices from public criticism and exalting their jurisprudence while tending to personal matters including private travel and a spouse's employment."
"In 2016, Mark Paoletta, the D.C. lawyer and former White House aide who helped with Thomas's confirmation, set the public relations campaign in motion and served as its public face.
On required forms he filed when he later joined the Trump administration, Paoletta disclosed that a nonprofit group called the Judicial Education Project had paid him and his firm nearly $300,000 that year for "media projects."
In response to questions from The Post, he confirmed that the projects were related to Thomas and that "my good friend Leonard Leo's group provided funding for this work," including the Thomas film. As with many of the nonprofit entities in his network, Leo has no formal role on the Judicial Education Project, meaning his influence is not apparent from public records. Leo previously told The Post that he is an adviser to the organization."
"Another nonprofit entity advised by Leo, the Judicial Crisis Network, continued parts of the public relations campaign more recently. The nonprofit has said it spent $1.5 million last year to promote the Thomas film. It still maintains three social media accounts honoring Thomas."
Learn more about Leo's extensive dark influence network at LeonardLeo.org.
###