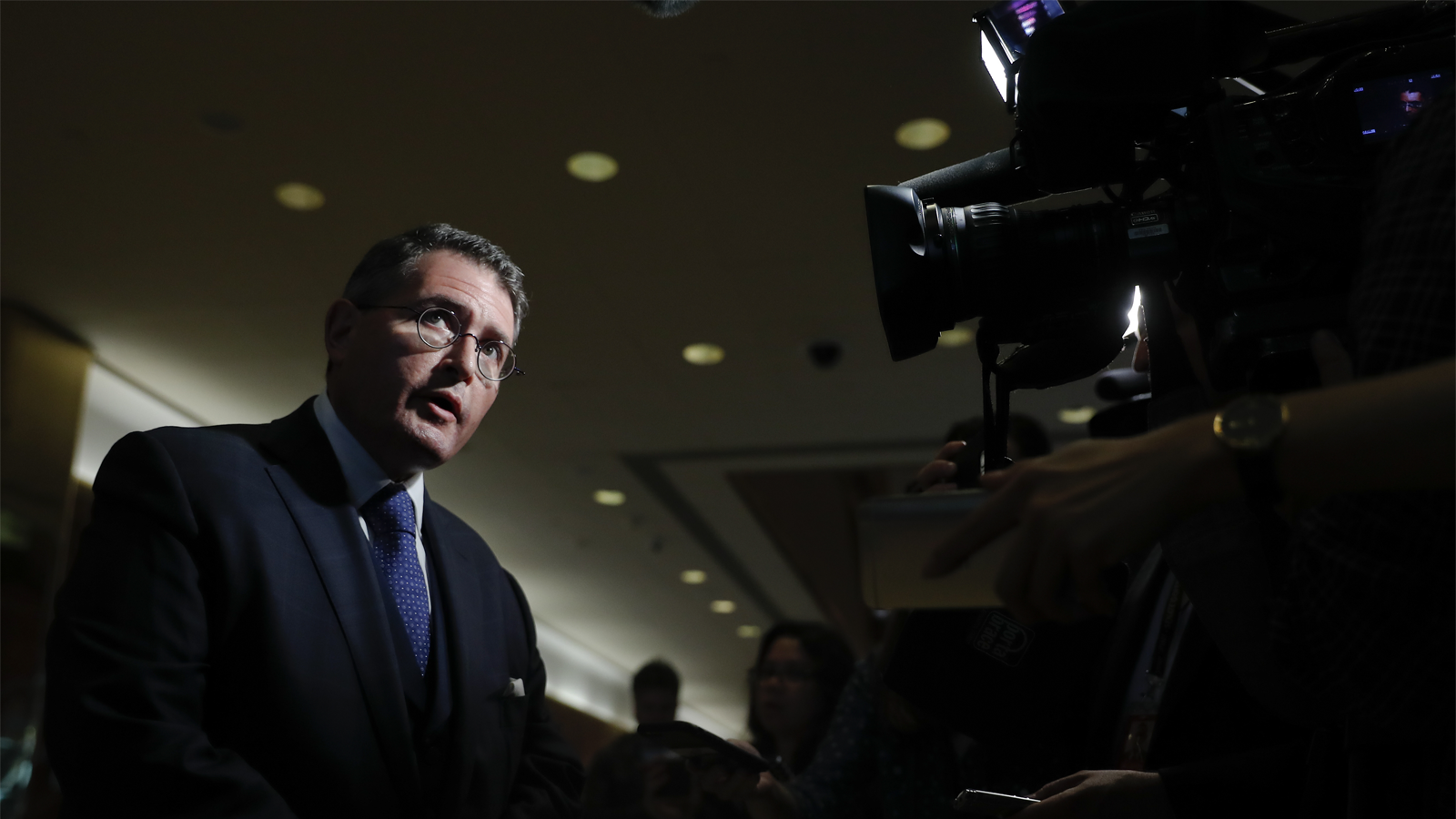 Experts react after corrupt Court delivers wins for Leo in critical cases
WASHINGTON, DC – Following a damaging Supreme Court term, thought leaders and judicial experts are taking a closer look at Leonard Leo's involvement in major decisions. In a recent report, Accountable.US tracked Leo's connections to high-stakes cases, including decisions restricting crucial environmental protections, striking down student debt forgiveness, and allowing discrimination against LGBTQ couples.
Leo's cozy ties to the Court raised eyebrows among congressional leaders, following months of revelations about his unreported payments to Ginni Thomas and his lavish Alaska vacation with Justice Alito and billionaire Paul Singer. Responding to an Accountable.US report about Leo's involvement in the anti-affirmative action movement, Senator Jeff Merkley said: "Unsurprisingly, the main architect of capturing our Supreme Court, Leonard Leo, was entrenched in the fight to end affirmative action. Leo's spent years and billions of dollars bending the Court to match his unpopular, extremist views."
Experts across the aisle also highlighted how Leo's decades of judicial influence peddling laid the groundwork for an unchecked right-wing majority. Jim Jones, a Republican who served eight years as Idaho's attorney general and twelve years as a justice on the Idaho Supreme Court, criticized Leo's role in an opinion piece for The Hill. Jones wrote that Leo "forged a convenient marriage of monetary power with judicial power," adding that "the kind of matchmaking Leo and his affiliates have engaged in over the years should be carefully scrutinized to see what legislative action is necessary to curb the abuses. The rule of law in America depends on it."  
More on Leo's involvement in the Supreme Court corruption crisis:
The Guardian: The king of dark money effectively controls the US supreme court now
"…just like the justices' decision last year to end federal abortion protections and other troubling Scotus developments this term, the court's new decisions are all examples of how dark money reigns supreme. That's because one person's fingerprints are all over these developments: the conservative legal activist Leonard Leo, the king of dark money."
"Leo's dark money network has notched hugely consequential – and destructive – wins. The king of dark money now has nearly full control of the high court. Will anyone stop him?"
The Nation: Matchmaker Leonard Leo Helps Unite Billionaires With Supreme Court Justices
"You might well wonder: Just how do all these justices keep finding billionaire buddies? The answer is, they have a matchmaker, someone who makes it his job to keep right-wing judges, donors, and political actors in alignment: Leonard Leo. Leo is currently co-chair of the board of directors of the Federalist Society. Over the last few decades, he's built the society into the headquarters of the legal right, the place where lawyers are groomed into ideological conformity, judicial nominees are forwarded to the Republican Party, and billionaire donors are kept apprised of their investments."
The New Yorker: The Dark Money Supreme Court
"This term saw significant rulings on affirmative action in college admissions, election law, immigration, and environmental protection, all in the shadow of the decision just a year ago to overturn the constitutional right to an abortion. Right-wing victories in those cases owe a lot to Leonard Leo, a conservative activist and lawyer who has played a profound role in reshaping the American legal system."
Salon: Two anti-equality decisions show billionaires' return on Supreme Court investment
"Anti-diversity is the watchword of today's conservative retro-culture wars, from Ron DeSantis' Florida to Greg Abbott's Texas. That overarching rightwing worldview is where the dots connect between today's Court decisions and the most influential cultural warrior who is pulling strings behind the scenes. The puppet show is all about a campaign in which former Federalist Society leader Leonard Leo and others seem to have assigned uber-conservative billionaires to cultivate conservative justices to keep them from straying center or leftward. Corruption does not have to take the blatant form of exchanging gifts for a vote. It seeps in when justices get hooked and comfortable belonging to an old world that many among the wealthiest would like to return to."
For nearly two decades, Leonard Leo has been at the center of the right-wing's court capture campaign, stacking the federal bench with extremists working to undermine constitutional freedoms, roll back critical protections, and weaken democracy. Learn more about Leo's extremist agenda and his influence network at LeonardLeo.org.
###