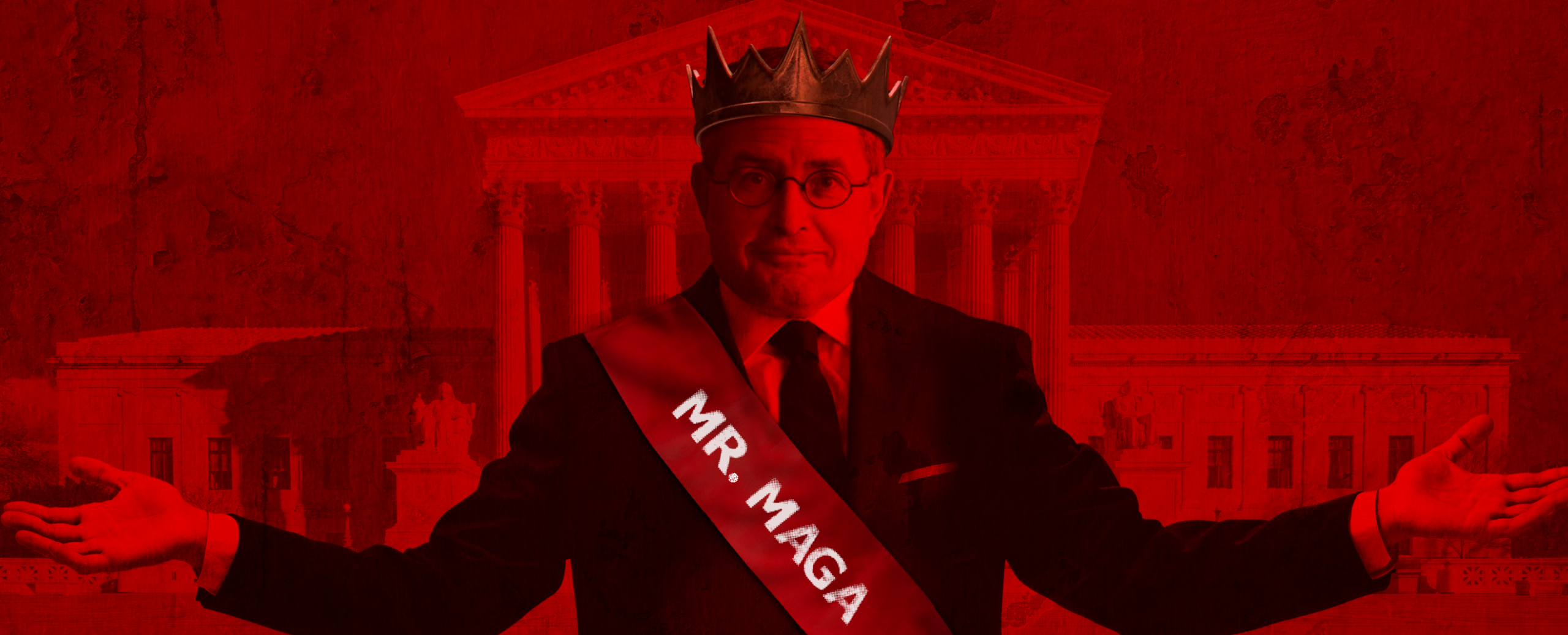 WASHINGTON, DC – This week, nonpartisan government watchdog Accountable.US launched a campaign to expose right-wing activist Leonard Leo as the real Mr. MAGA. The campaign focuses on Leo's foundational role in the MAGA movement, from his time in Trump's inner circle to his efforts to undermine democracy and his personal role in overturning Roe v. Wade.
"
Leo's machine of nonprofits is advancing the MAGA agenda. He supports right-wing attorneys general that challenge laws he doesn't like, funds right-wing organizations to make the legal arguments to overturn laws he doesn't like, and then he stacks the courts with right-wing judges who rule the way he likes."
Kyle Herrig, President of Accountable.US.
For nearly two decades, Leo has been at the center of the right-wing's court capture campaign, stacking the federal bench with partisans working to undermine constitutional freedoms and weaken our democracy. But Leo's efforts kicked into overdrive when he got in the door with Donald Trump, Accountable.US' research shows.

Accountable.US' research has already exposed key examples of Leo's extremism, influence, and corruption:
As Leo begins to distribute the largest dark money donation in American history, Accountable.US will continue to hold him accountable. Learn more about Leo's MAGA agenda and the Mr. MAGA campaign at LeonardLeo.org.