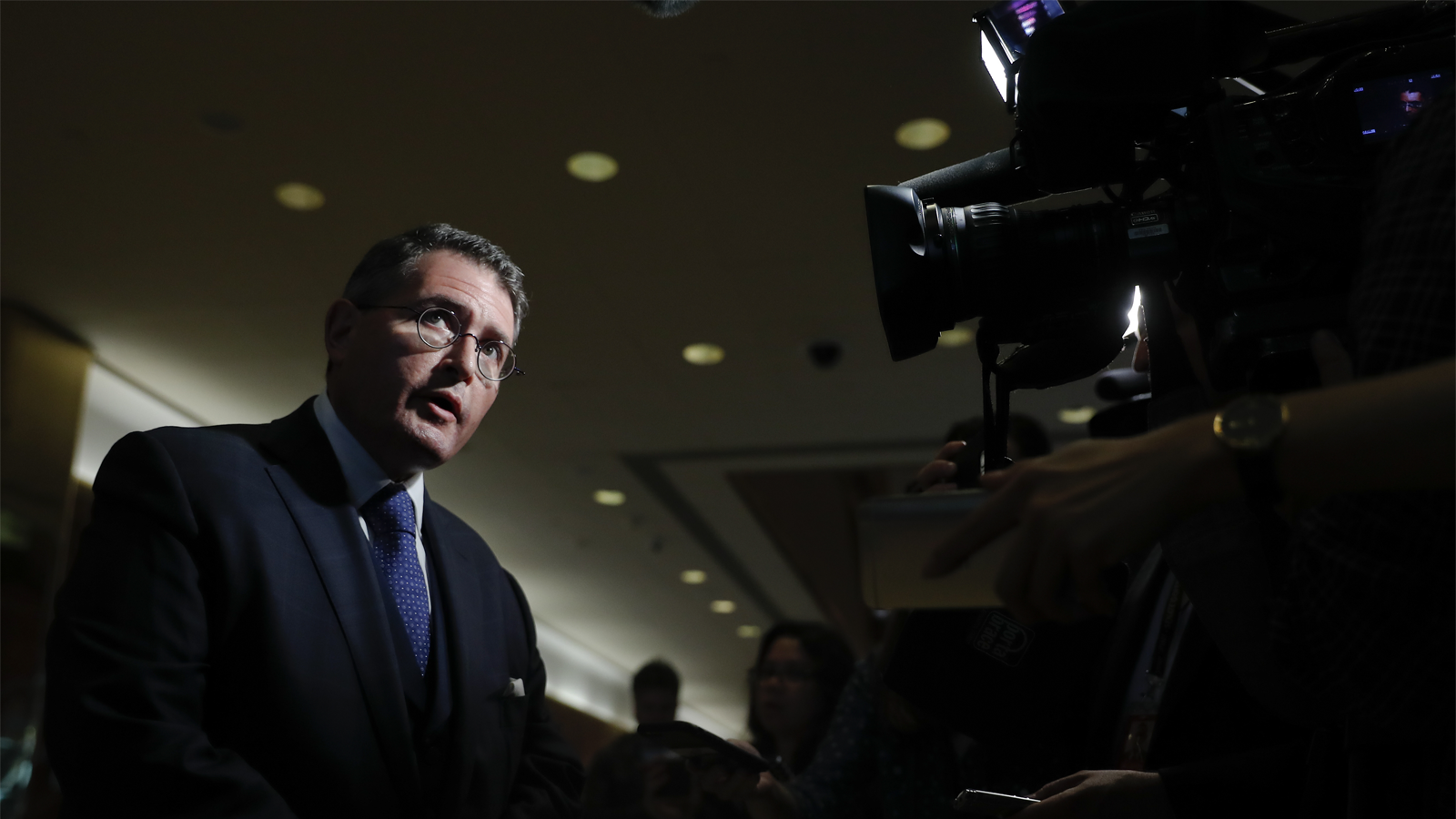 Leonard Leo's newest dark money group, Marble Freedom Trust, has given hundreds of millions of dollars to right-wing causes and interest groups, according to recently released tax forms obtained by Accountable.US.
According to new reporting from the New York Times, in 2021, Marble Freedom Trust distributed $29 million to the Concord Fund, which funnels money to Leo's for-profit consulting firm, plus more than $153 million to Schwab Charitable Fund, which passed $141 million to Leo's 85 Fund during the same period. Additionally, the Times'  Rebecca Davis O'Brien writes that the 85 Fund "paid $21.75 million to CRC Advisors, a consulting firm run by Mr. Leo, according to the 85 Fund's tax filings."
"
Marble Freedom Trust is Leonard Leo's billion-dollar slush fund to erode democracy. With all this money under his control, Leo can push his extreme agenda by influencing conservative lawmakers on Capitol Hill, deploying state attorneys general to do his bidding and moving extreme bills in state legislatures."
Kyle Herrig, president
of Accountable.US
After decades of work to undermine the courts, Leo has shifted his focus to imposing a radical social agenda on American society. Some of the groups receiving funding from Marble Freedom Trust include: 
Consumers' Research

, a nonprofit group attacking corporations for "wokeness" and climate-conscious investing, has

drawn

millions from Marble Freedom Trust.

The Concord Fund

, more commonly known as the Judicial Crisis Network, has spent tens of millions of dollars influencing judicial nominations, plus another $7 million to block Merrick Garland's nomination to the bench.

The 85 Fund,

which also operates as the Honest Elections Project, a group spreading dangerous voter fraud conspiracies and attempting to undermine the electoral process. Previous Accountable.US

research

showed that the Honest Elections Project has also filed twelve amicus briefs supporting a wide range of voting restrictions.
Learn more about Leo, his network of nonprofits, and his expansive campaign to remake American society on LeonardLeo.org.